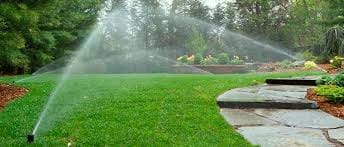 Lawn Sprinkler Service
Lawn care maintenance is the foundation of a healthy, vibrant lawn. Here in Sussex County, we understand that our lawns are more than just patches of grass – they are extensions of our homes. HR Rogers Irrigation and Landscaping Company provides local lawn irrigation sprinkler service to Bethany Beach, Bridgeville, Georgetown, Laurel, Lewes, Millsboro, Milton, Ocean View, Rehoboth Beach and the surrounding Sussex County De. area.  Provides Local lawn sprinkler service near me and surrounding area
There are several benefits of using a local lawn sprinkler service and irrigation company, including:
Knowledge of Local Climate: HR Rogers will have a better understanding of the local climate and weather patterns. We can design and install irrigation systems that are specifically tailored to the local conditions, ensuring that your lawn stays healthy and green throughout the year.

Quick Response Time: HR Rogers can respond quickly to any issues or emergencies that may arise with your irrigation system. We can provide prompt repairs and maintenance, which is important to ensure that your lawn stays healthy and green.

Cost-Effective: HR Rogers offers more affordable rates compared to larger, national companies. Additionally, we are willing to work with you to develop a custom plan that fits your budget.

Personalized Service: HR Rogers is a local company who will provide personalized lawn sprinkler service and build a relationship with you as a customer. We will offer advice and recommendations that are tailored to your specific needs and preferences.

Support for the Local Economy: By using a local irrigation company such as HR Rogers, you will be supporting the local economy and helping to create jobs in your community. This can have a positive impact on the overall economic health of our area.
So hopefully we have answered the question "Is there a local, affordable, quality, trustworthy company that provides lawn sprinkler service near me"? Let us help you, Choose HR Rogers Inc, Click To Call Now!