Sprinkler System Installation
Sprinkler System Repair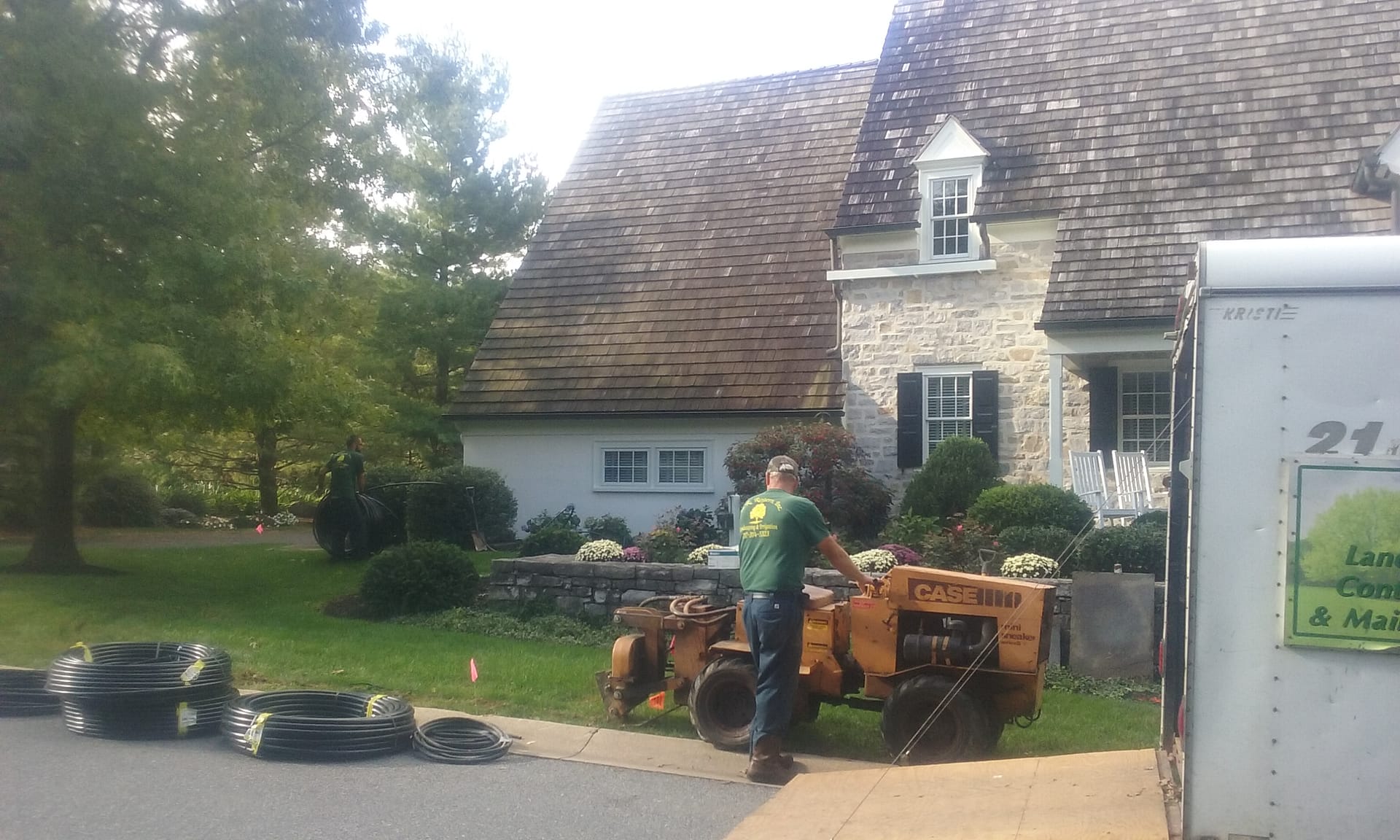 Irrigation System Installation
Lawn Sprinkler Repair
Landscape Maintenance - Pruning, Mulching
Lawn Care Maintenance and Sprinkler Systems in Sussex County, Delaware
Are you a proud homeowner in Sussex County, Delaware, looking to elevate your lawn's beauty? From the coastal charm of Rehoboth Beach to the quaint streets of Lewes, a lush and well-maintained lawn adds value to your property. HR Rogers Irrigation is your go to local company that will help you with all things concerning lawn care maintenance, lawn sprinkler system installation, and sprinkler repairs in Sussex County's vibrant communities.
In Sussex County, Delaware, where homeowners take pride in their properties, proper lawn care and efficient sprinkler systems are essential. Whether you're in Rehoboth Beach or Millsboro, HR Rogers will help you maintain a healthy lawn and ensure your sprinkler system keeps your grass green all year round. Enjoy the beauty of Sussex County while adding value to your home with a well-maintained lawn and an efficient sprinkler system.
Benefits of an Irrigation System
Convenience: For many, the sheer convenience and ease of use of an irrigation system that will eliminate manually watering their lawn several times a week.


Improved Water Efficiency: Irrigation systems are designed to distribute water evenly and accurately, reducing water waste


Increased Plant Health: Irrigation systems allow you to water your lawn at the right time, in the right amount, and with the right frequency.


Reduced Water Waste:Lawn irrigation systems reduce water waste by distributing water precisely where it is needed.


Increased property value: Installing a sprinkler system can increase the value of a property, making it more appealing to potential buyers.


HR Rogers Irrigation and Landscaping: Will design a sprinkler system that meets your needs and budget. Give us a call today for a no cost, no pressure and no obligation quote. Lets work together to make your dream a reality.
Landscape Maintenance
A lush, green lawn is a great way to enhance the beauty of your home and create a relaxing outdoor space. However, maintaining a healthy lawn requires a lot of effort and resources. One of the most important aspects of lawn care is providing adequate water to your plants, and that's where lawn irrigation comes in. Irrigation systems allows a timed sprinkler to water your lawn precisely, efficiently, and effectively. HR Rogers Sprinkler Systems and Landscaping will explain the benefits of sprinkler systems and give you tips on how to get the most out of your system. We use some of the best lawn sprinklers on the market. Irrigation systems are essential for maintaining a healthy and lush lawn. Without proper irrigation, your lawn may suffer from drought stress, leading to brown patches, wilted foliage, and a generally unhealthy appearance.
We are HR Rogers Inc, a local Sprinkler System and Landscaping Company who provides lawn irrigation installation, maintenance and repair as well as landscape services to our Sussex County community. We have over 30 years experience in residential and commercial lawn irrigation and landscaping services. We service sprinkler systems in Bethany Beach, Bridgeville, Georgetown, Laurel, Lewes, Millsboro, Milton, Ocean View, Rehoboth Beach and the surrounding Sussex County De. area. There are many irrigation companies in Delaware to choose from. Exceeding our customers expectations is our ultimate Goal. So give us a call or send us a email requesting a free irrigation or landscape estimate.
In conclusion, choosing the right irrigation system for your lawn can be a daunting task, but by assessing your watering needs, considering the climate, checking for local water restrictions, evaluating the installation process, and comparing the cost, you can select the best sprinkler for lawn system that will provide the perfect balance of water and nutrients for your lawn and plants to thrive. HR Rogers Inc is a local lawn sprinkler system contractor who in conjunction with you, will explore the various types of irrigation systems available, the benefits they offer, and the steps you can take to ensure your irrigation system is working at its best. We use Hunter Brand controls and sprinkler heads which we supply a 24 month parts and labor warranty.